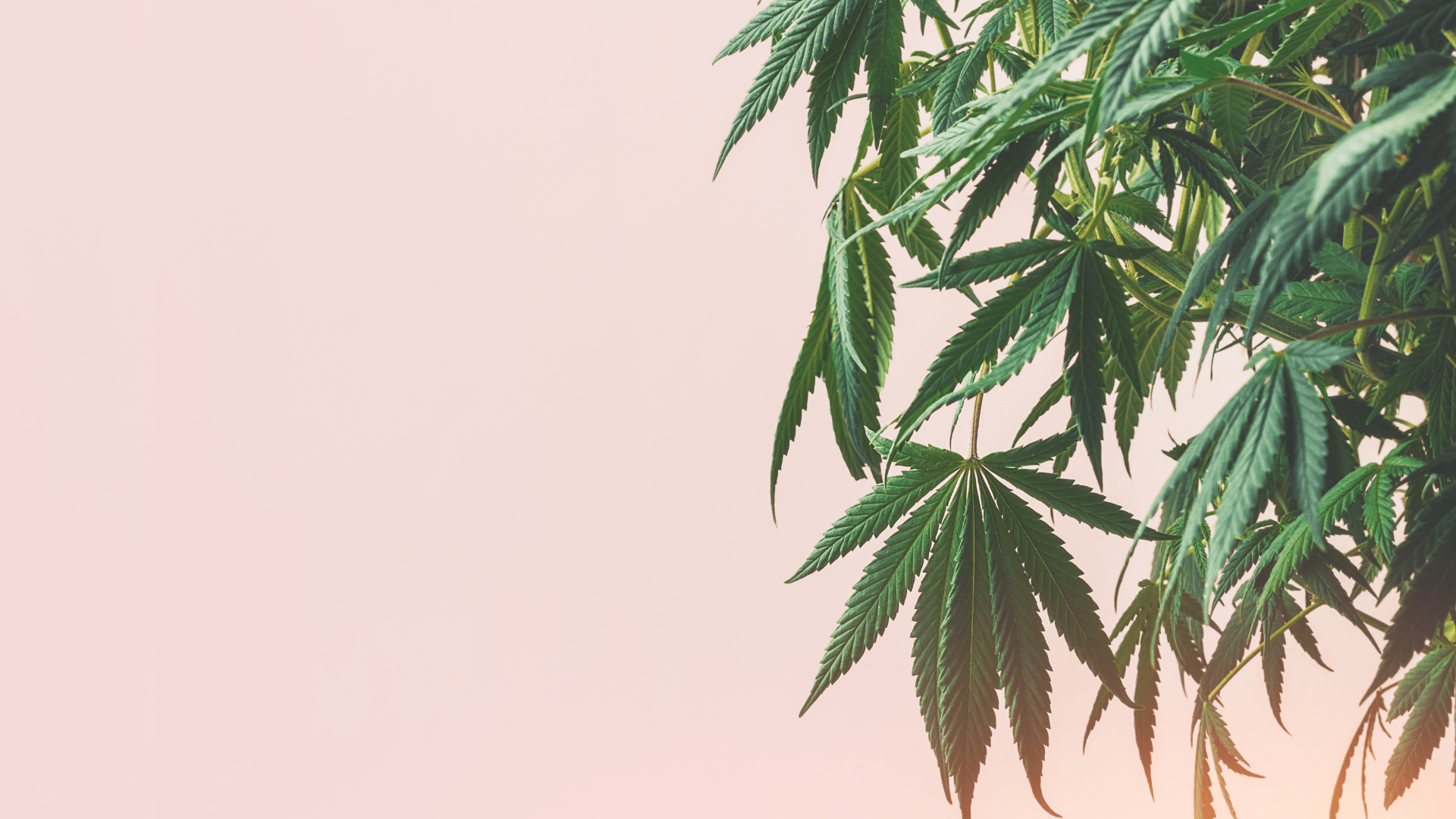 Buy HHC-O flowers & vapes online
HHC-O-acetate is created through a process that changes the chemical compounds of HHC. During this process the HHC is converted into an acetate. The resulting acetate is a more potent, long-lasting and highly effective form of a cannabinoid. The addition of "O" after a cannabinoid, as is the case with THC-O or HHC-O, indicates that acetylation has occurred.

Many users prefer acetate products over traditional cannabinoids due to their more potent effects. However, most variants of HHC-O or THC-O also contain other cannabinoids such as terpenes or non-acetate cannabinoids. These additives serve to make the end product taste more appealing, but are not absolutely necessary.
Normally the natural HHC-O content is very low. However, in the products offered, such as flowers, the content is increased from 10 to an incredible 70 percent by spraying the hemp flowers with an HHC-O distillate. To ensure that the HHC-O content in the products remains stable, it is important that the flowers are sprayed evenly. The amount and intensity of the distillate influence the desired content. Our vapes have a powerful HHC-P content of 96%.
CBD flowers contain mainly cannabidiol (CBD) and a very small amount of tetrahydrocannabinol (THC), which has psychoactive effects. CBD flowers are legal and often used as an alternative to THC-rich hemp flowers because they have no intoxicating effects and are instead associated with various health benefits.
HHC-O flowers are hemp flowers that contain higher levels of another cannabinoid called hexahydrocannabinol (HHC), which also has psychoactive effects. However, unlike THC, HHC is not yet regulated in many countries, allowing HHC-O flower to be sold legally. However, it is important to note that this is a new substance and there is not yet enough research on it to understand its long-term health effects.
Legality: Check the applicable regulations in your country to ensure that the product is legal and that all relevant laws and regulations are adhered to.

Quality: Pay attention to the appearance, smell and taste to ensure you are getting a high quality product.

THC Content: Make sure the THC content is within legal limits to avoid unwanted psychoactive effects.

Manufacturer: Check the manufacturer's reputation and reviews, read other customers' experiences, and choose a trustworthy manufacturer that offers high-quality products.

Price: Compare prices from different providers to find the best deal and ensure you're getting value for money.

Consider these aspects to ensure you purchase a high quality hemp flower with HHC-O that meets your expectations.
To ensure that the HHC-O product is of high quality, it is important to assess the quality of the CBD flowers that compose it. Since the market is flooded with a variety of stores, products and strains, it can be difficult for customers to judge the quality of CBD flowers. For this reason, we have put together a simple checklist to help you assess the quality of CBD flowers.
Natural smell as an indicator : Smell is a crucial characteristic when assessing the quality of cannabis flowers. A good CBD flower should have a natural smell and not be too overpowering. If the flowers smell excessively strong or have a chemical odor, it is likely that they have been treated with harmful chemicals. However, note that some strains may have a distinct scent that may be natural and not unpleasant.
It should smell fresh: A musty smell in cannabis flowers can also indicate mold or fungal growth. This can happen due to incorrect storage. Therefore, it is important to carefully check whether the flowers show signs of mold or fungus. If this is the case, you should not consume the flowers as it may pose health risks. However, a faint smell can also indicate that the flowers are not of good quality or that they have not been dried properly.
The color of the HHC-O flowers plays a role: HHC-O and other cannabis flowers come in different colors such as green, red, purple or yellow. However, the color alone says nothing about the quality; it depends on the variety and growing conditions. Some buds change color over time or depending on environmental factors. However, an indicator of suspicion is a washed out color or strong differences between buds of the same strain, which can indicate that they have been washed, i.e. synthetically treated, to extract cannabinoids or terpenes.
Heavy Metals & Pesticides: It is important to ensure that HHC-O flowers are free of heavy metals and insecticides. If you are environmentally conscious and know about growing plants, you certainly know that it is possible to get by without these harmful substances. However, it can be difficult to see with the naked eye whether and how the flowers have been treated. It is therefore advisable to find out in advance about the origin and treatment of the HHC-O flowers.
In a world where every brand claims to offer the best products, finding high quality HHC-O products can be challenging. But don't worry, because if you are looking for first-class HHC-O products, you have come to the right place. We present a diverse selection of high-quality HHC-O products in our online shop and also tell you exactly what you should look out for to ensure you get the best possible experience.
We pride ourselves on only offering products from reputable manufacturers, so you have the peace of mind that you are purchasing a high quality product. Convince yourself of our range and immerse yourself in the fascinating world of HHC-O!
Our products are mostly grown in Austria and the Czech Republic.
HHC-O is extracted from THC through a hydrogenating process in which THC molecules are treated with hydrogen gas to create an artificial reaction. This reaction results in the formation of THC-O analogs, chemically similar molecules that can no longer be referred to as THC. Since HHC-O does not occur naturally but is produced synthetically, it is scientifically considered a semi-synthetic cannabinoid.
When storing HHC-O flowers, similar to other hemp flowers, it is important to maintain quality and potency. Here are some general tips for proper storage:

1. Store the flowers in a cool, dry, dark place. A storage area protected from light and moisture is best for preserving the quality of the flowers.

2. Use an airtight container to store the flowers. A glass container with a tight-fitting lid is ideal for sealing out the air and preventing the flowers from drying out.

3. Avoid strong temperature fluctuations and heat. High temperatures can affect the potency and flavors of the flowers. Therefore, it is important to keep them away from heat sources.

4. Also avoid extreme cold as this can damage the trichome resin on the flowers.

5. Make sure the storage area is protected from children and pets to avoid accidental ingestion.

By following these storage tips, you can ensure that your HHC-O flowers retain their quality and potency for as long as possible.
If you take cannabinoids regularly, your body may develop a tolerance to them. However, taking a break from their use may allow your system to recover and allow you to easily continue using HHC-O or other cannabinoids and benefit from their effects again.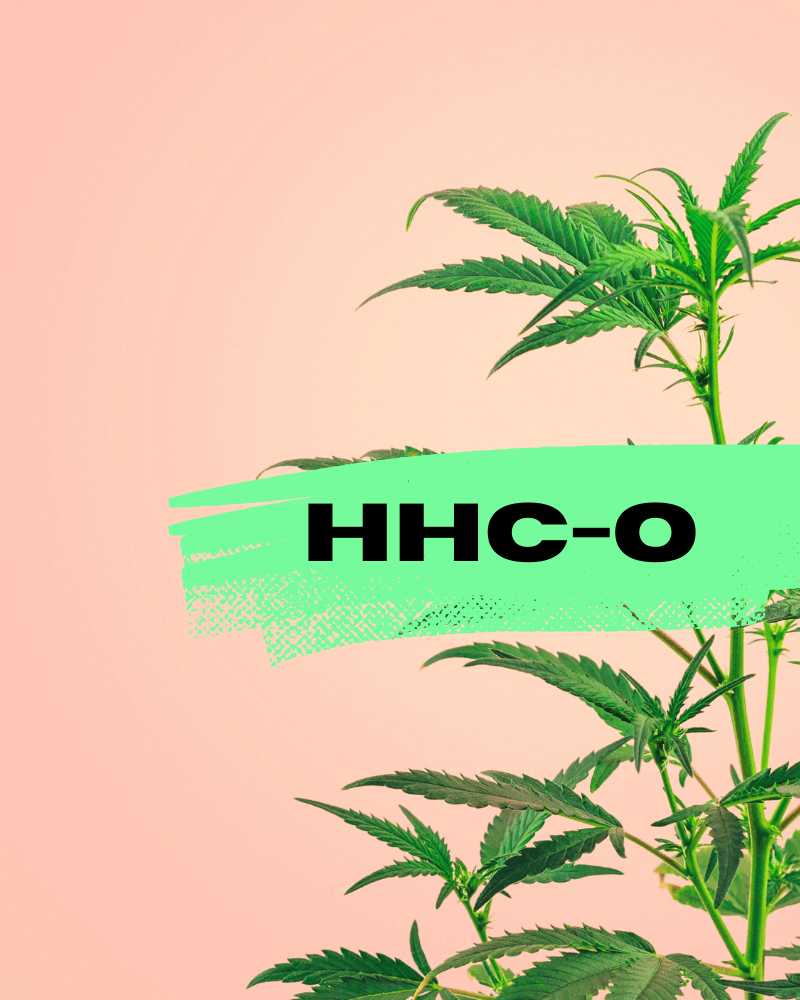 HHC-O
HHC-O ist ein natürliches Cannabinoid, das in verschiedenen Cannabisprodukten enthalten ist und eine Reihe von Vorteilen für die Endverbraucher bietet. Es hat ähnliche Wirkungen wie THC, aber mit weniger starken psychoaktiven Effekten. HHC-O kann eine beruhigende und entspannende Wirkung haben, ohne dabei übermäßige Rauschzustände zu verursachen.
Ein bedeutender Vorteil von HHC-O liegt in seiner Wirksamkeit und Stärke. Es ist bekannt für seine starken Effekte und kann eine tiefe Entspannung fördern, was es für Menschen interessant macht, die nach einer entspannenden Erfahrung suchen, ohne dabei stark berauscht zu werden. HHC-O ist in verschiedenen Formen erhältlich, darunter Knospen, Vapes, Liquids, Kartuschen und Gummibärchen. Dies ermöglicht den Endverbrauchern, die für sie am besten geeignete Anwendungsform auszuwählen und die gewünschten Vorteile von HHC-O zu erleben.
Vorteile von HHC-O
Tiefgreifende Entspannung: HHC-O besitzt eine beruhigende Wirkung, die zu einer tieferen Entspannung führen kann, ohne dabei starke psychoaktive Effekte wie THC zu verursachen.
Schmerzlinderung: HHC-O kann dazu beitragen, Schmerzen zu lindern und stellt somit eine natürliche Alternative für Menschen mit Schmerzproblemen dar. Geringe psychoaktive Wirkung: Im Vergleich zu THC weist HHC-O weniger ausgeprägte psychoaktive Effekte auf, was es zu einer beliebten Wahl für diejenigen macht, die die Vorteile von Cannabisprodukten genießen möchten, ohne dabei stark berauscht zu werden. Vielfältige Anwendungsmöglichkeiten: HHC-O ist in verschiedenen Produktformen erhältlich, darunter Knospen, Vapes, Liquids, Kartuschen und Gummibärchen. Dadurch haben Endverbraucher die Möglichkeit, die für sie am besten geeignete Anwendungsform auszuwählen. Potenz und Wirksamkeit: HHC-O zeichnet sich durch seine Potenz und Wirksamkeit aus, indem es eine tiefgreifende Entspannung ermöglicht. Dies macht es zu einer vielversprechenden Option für Menschen, die nach einem starken Wirkstoff suchen.